222 Great Road · Littleton MA 01460 · (978) 486-0112 · Interstate 495 Exit 31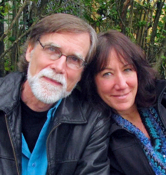 A Music Store You Can Trust
Come to us for quality, value and service. Our prices are competitive with chain music stores and internet dealers, but you get so much more!
We have over 100 models of guitars and basses, including instruments you may not find anywhere else in New England - plus ukuleles, mandolins, banjos, digital pianos, band instruments, amps and more.
Our speciality is fine acoustic guitars from respected makers including
Customers come from Massachusetts, Rhode Island, New Hampshire, and even Maine to play our extensive collection. And when you need advice or service, we're here for you.
Ice Cream and Musical Fun for Young Families

Mark your calendars! At Eriksons in Maynard MA
Tuesdays at 6:30 on July 22 & 29 and August 5 & 26
Music by Mister Vic and Miss Pat More >>>
Sponsored in part by The Minor Chord
New line! Blackstar HT Venue combo amps
Affordable tube amps designed by former Marshall engineers. Come try one!
We need top-quality used & vintage guitars
Call Zach or use our Ask Us page