222 Great Road · Littleton MA 01460 · (978) 486-0112 · Interstate 495 Exit 31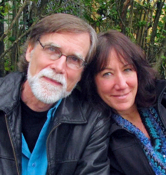 A Music Store You Can Trust
Come to us for quality, value and service. Our prices are competitive with chain music stores and internet dealers, but you get so much more!
We have over 100 models of guitars and basses, including instruments you may not find anywhere else in New England - plus ukuleles, mandolins, banjos, digital pianos, band instruments, amps and more.
Our speciality is fine acoustic guitars from respected makers including
Customers come from Massachusetts, Rhode Island, New Hampshire, and even Maine to play our extensive collection. And when you need advice or service, we're here for you.
Great-sounding solid wood mandos from The Loar
In stock now - Come in and play our great selection!
New Item! Yamaha Pacifica Electric Guitars
These are quality Strat-type student electric guitars at a very nice price
In Stock - Special edition 4-watt AC4!
An all-tube amp with a cool 1960's look