80 King Street (MA Route 2A) · Littleton MA 01460 · (978) 486-0112 · Interstate 495 Exit 30
Pre-owned Heritage Semi-hollowbody
Looking for a nice '335'-style semi-hollowbody?
When Gibson moved their operations to the southeast, many of their former craftsmen stayed behind in Kalamazoo, Michigan and kept producing guitars. The new company was called Heritage, and they continue to produce excellent guitars to this day. This H-535 is in near-new condition and sports a beautiful Translucent Cherry finish. More >>>
Martin GPCPA4 Shaded
Another Martin GPCPA4 just came in and the shaded finish looks stunning! This all-solid guitar is priced right and it's perfect for the stage. More >>>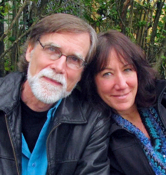 We Help You Make Music!
Come to us for quality, value and service. Our prices are competitive with chain music stores and internet dealers, but you get so much more!
We have over 100 models of guitars and basses, including instruments you may not find anywhere else in New England - plus ukuleles, mandolins, banjos, digital pianos, band instruments, amps and more.
We specialize in fine instruments and amps from respected makers including
Customers come from Massachusetts, Rhode Island, New Hampshire, and even Maine to play our extensive collection. And when you need advice or service, we're here for you.
Special Gifts for Special Grads
Are you graduating this spring? Hooray!
We have a gift for you (or for anyone else who is planning to give you a musical present.) Purchase any instrument $249 or more and we'll give you a $50 Minor Chord gift card good on any future purchase!
Rare Vintage 1978 Alembic Bass
Alembic is an icon in the bass world. This family-run California workshop has built custom basses since 1969 for some of the most famous artists in the business. We are honored that one of our customers has asked us to sell his 1978 Alembic Series 1 Short Scale bass. Bass players and collectors, this is the bass of your dreams! More >>>
Vintage 1968 Fender Telecaster
with Bigsby
Not often do these make it into the attic
let alone with a factory installed Bigsby! A true vintage guitar with a true vintage tone. More >>>
Tambourine Headquarters
All tambourines are not created equal! We have plastic rims, wood rims, round shapes, oval shapes, and jingles made of different metals for different sounds. More tambourines than you'll find anywhere else in the area! More >>>
Our New Hang-Out Room
We moved out the sheet music and moved in a couple of comfy chairs! Come have a look, try out an instrument, or just hang out and chat.