The instrument you choose for your beginning student is a very important element of their musical education. The last thing a beginning student needs is an instrument that adds its own challenges and frustrations to the process of becoming a musician.
Surprisingly, even if you have an unlimited budget, a professional grade instrument is rarely the best choice either. Professional instruments are designed to showcase the abilities of a master player, but this can also lead to an instrument that is hard for a beginner to control. Professional instruments also tend to be less sturdy and can easily be knocked out of adjustment by improper handling.
The ideal beginning instrument should be:
Reliable, with trouble-free valves, slides, keywork and pads
Easy to play, producing easy, accurate intonation
Sturdy, so that the instrument stays in good playing condition
Repairable, so that any damage can be cost-effectively put right
Affordable, to minimize the financial impact on family budgets
To meet these needs, The Minor Chord stocks band instruments from Hunter Musical Instruments of New York. These are quality imported instruments that satisfy the needs of the beginning student and deliver great value.
These instruments are backed by a one-year warranty on materials and workmanship. The Minor Chord has both on-site and independent technicians to handle adjustments and repairs, and Hunter stocks a complete line of replacement parts at their New York facility should your instrument suffer major damage.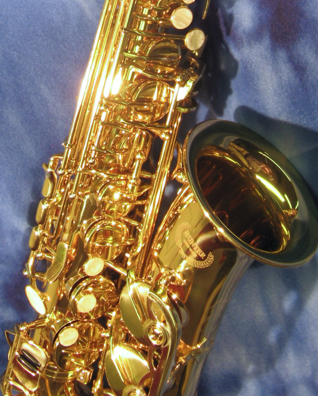 We throughly inspect and set up each instrument before we offer it for sale. Every instrument comes with an instrument-care kit, an ABS or leatherette-covered wood case and a free 90-day checkup. Clarinets and saxophones include an upgrade to a genuine Rico LaVoz or Rico Graftonite mouthpiece, and saxophones also include a padded neck strap.