The man is gone, but the sprit lives on.
Leo Fender - 1909-1991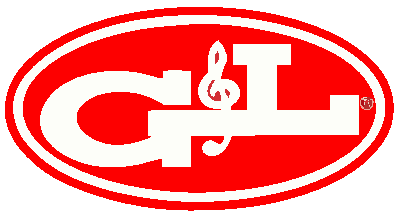 Do you know about G&L Guitars? If you play electric, you should!
The "L" in G&L is Leo Fender. He started the company in the late 1970s after famously selling his original company to CBS in 1965. Leo Fender passed away in 1991 but before his death he arranged for the operation to be overseen by John C. McLaren of BBE Sound. Leo's wife Phyllis is the honorary Chairman of the company. G&L continues to make electric guitars and basses the way Leo Fender would have wanted them ot be made - and it shows.
Ironically, after the CBS transaction, Leo Fender lost the rights to use the original names of the guitars he invented including the Telecaster and the Stratocaster. (These model names are now registered trademarks of Fender Musical Instruments Corporation, no relationship to Leo Fender or his estate.)
So, as you browse through the impressive instruments below, keep this in mind: If you're thinking Telecaster, look at the G&L ASAT model.; if you're thinking Stratocaster, look at the Legacy models. Either way, you'll be impressed by the quality and playability.
One of the great things about G&L is that they welcome custom orders - and they ask very reasonable upcharges to get exactly the instrument you want. We would be happy to custom-order any G&L instrument to your specifications.
We think G&L guitars are superior in materials, craftsmanship and playability to today's Fender-brand instruments - at comparable prices! Come see if you agree.
Current Inventory
As of January 15, 2016, we have the following G&L guitars and basses in stock. Click on a model or just scroll down to see descriptions and photos of each instrument.
The specs:

Tobacco sunburst finish
Alder body
Maple neck with modern "C" profile
Rosewood fretboard with medium-jumbo frets
1-11/16 inch nut
Dual Fulcrum Vibrato bridge with brass saddles

Another nice addition to our US-made G&L line! This alder-bodied, tobacco sunburst Legacy will give you that classic single-coil sound.

The modern C-profile neck is a bit wider than normal (1-11/16 inches at the nut) and with its slim profile and light satin tint finish it plays very smoothly. The whammy bar and the G&L "DFV" bridge allow for heavy bending without pushing the guitar out of tune.

We include the very nice traditionally styled (and US made!) G&L rectangular hard case.
The specs:

Antique White finish over alder
Quartersawn maple neck with vintage-tint satin finish
Slab-thickness rosewood fretboard
Soft-V profile neck with 7-1/4 inch radius
Vintage-style frets
3-ply mint pickguard with matching mint covers and knobs

We went the extra mile when we ordered this one to deliver an authentic looking and feeling vintage-style Legacy. The Antique White finish perfectly complements the 3-ply mint pickguard and rosewood fretboard. As soon as you feel the neck, you realize it's not one you can find in many stores. The quartersawn maple feels rock solid and the vintage radius paired with the vintage frets and slab rosewood board is reminiscent of some great feeling late 50's/early 60's Strats. Match all this with the clear-as-a-bell CLF-100 Alnico pickups and you're ready to jam with a truly solid U.S. made guitar!
The specs:

Swamp ash body with butterscotch blonde finish
25-1/2 inch scale
Satin tinted quartersawn one-piece maple neck
50's-style 'U' profile with 9 inch radius
Maple fretboard with vintage-style frets and bone nut
Boxed steel bridge with individual brass saddles
Single-ply black pickguard
Alnico single-coil pickups

What can we say? If you're looking for a 50's style Tele with a solid-feeling body and neck, check this one out because we ordered it for you!

As with all the G&L instruments, we include the very nice traditionally styled (and US made!) G&L rectangular hard case.
The specs:

Sonic Blue finish
Alder body
Maple neck with modern medium-C profile, 12 inch radius
Rosewood fretboard
1-5/8 inch nut
Two MFD L-series humbucker pickups
Tri-Tone active/passive electronics

This is our first G&L bass and we were immediately impressed by the top-notch materials, great-sounding pickups and the fast, easy-playing neck. The punch and power of the MFD humbuckers really makes this bass stand out from the crowd.

The Tri-Tone electronics give you three mini toggle switches for an awesome variety of tones.

This bass is a real winner. You have to come try it!

We include the very nice traditionally styled (and US made!) G&L rectangular hard case.
---
Home | About Us | What's New? | Clearance | Instruments
Sheet Music | Rentals | Lessons | Repairs | Inquiries
The Minor Chord
222 Great Road
Littleton, MA 01460

Phone: 1-978-486-0112
© 2016 The Minor Chord. All rights reserved.