80 King Street (MA Route 2A) · Littleton MA 01460 · (978) 486-0112 · Interstate 495 Exit 30

Vintage Guild Hollowbody
The vintage hollowbodies just keep coming!
Check out this 1960 Guild X-50. more >>>
Two New David Webber Acoustics!
We only get a few of these remarkable Webber guitars each year. Two more just arrived, including this stunning Parlour in cedar and highly figured maple. more >>>
The other recent arrival is one of David's signature Roundbody models in Sitka spruce and mahogany. more >>>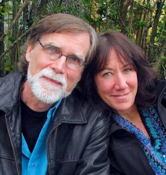 We Help You Make Music!
Come to us for quality, value and service. Our prices are competitive with chain music stores and internet dealers, but you get so much more!
We have over 100 models of guitars and basses, including instruments you may not find anywhere else in New England - plus ukuleles, mandolins, banjos, digital pianos, band instruments, amps and more.
We specialize in fine instruments and amps from respected makers including
Customers come from Massachusetts, Rhode Island, New Hampshire, and even Maine to play our extensive collection. And when you need advice or service, we're here for you.
Yamaha P-115 Digital Piano Clearance
The Yamaha P-115 is our most popular digital piano, with 88 weighted keys, realistic piano voices, and headphones for private practice. Yamaha is doing a model change, so we're selling our remaining P-115 pianos at crazy prices! The base piano PLUS an L-85 stand, an LP-5A triple pedal set, and a BB1 wood bench ($230 of needed accessories) all for just $599 - the base price of the piano ALONE!!
Incredible Percussion Selection
Your vocalist needs a tambourine... Or a shaker...
Or a pair of claves... Or one of our many other percussion "toys" that will immediately liven up your band's groove. We have more hand percussion than anyone in the area - and you NEED some!