80 King Street (MA Route 2A) · Littleton MA 01460 · (978) 486-0112 · Interstate 495 Exit 30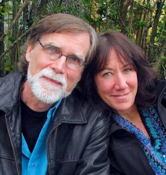 We Help You Make Music!
Come to us for quality, value and service. Our prices are competitive with chain music stores and internet dealers, but you get so much more!
We have over 100 models of guitars and basses, including instruments you may not find anywhere else in New England - plus ukuleles, mandolins, banjos, digital pianos, band instruments, amps and more.
We specialize in fine instruments and amps from respected makers including
Customers come from Massachusetts, Rhode Island, New Hampshire, and even Maine to play our extensive collection. And when you need advice or service, we're here for you.
Shopping in the time of COVID - Some suggestions
Please be aware that COVID-19 has been disrupting the music instrument supply chain for months. Some popular items are in short supply and we have waiting lists.
Here are a few suggestions for making your shopping easier and safer for everyone:
Call or email us before you come. We can answer questions, let you know what's in stock, give you prices, and set your selections aside for you.
Use our curbside pickup or free local delivery services if you prefer not to come into the store.
Make an appointment by phone or email if you want to try out instruments. We can give you your own 'distanced' corner of the store or even a private studio.
Please limit your group to one or two people. It makes things easier for everyone.
And of course, wear a mask over your nose and mouth while in our showroom. If you forget your mask, we'll be happy to give you one.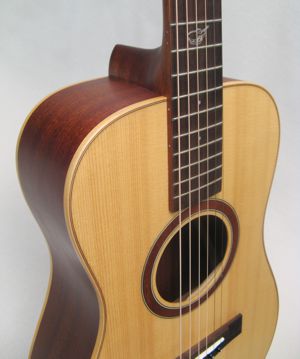 What's a Manzer Wedge?
To make her guitars more comfortable to hold and play, luthier Linda Manzer started building instruments with a wedge-shaped cross section - thinner on the side that goes under the player's arm and thicker on the side that sits on the player's lap. The result is a guitar that feels smaller but sounds bigger.
Journey Guitars have adopted that idea for their guitars too, including this parlour model, the JF410N. Despite its modest price, it's made with quality tonewoods including a solid Sitka spruce top and layered mahogany back and sides.
The Manzer wedge design delivers a surprising amount of sound from a super-comfortable, travel-friendly guitar. Best of all, we have this mint-condition demo unit for only $199 including a terrific nylon case with tons of storage! (The regular price is $299.)
Impressive Mid-Price Electrics
If you play electric, you should know about G&L - the guitar company Leo Fender founded after he famously sold his original business to the suits at CBS back in the 1960s. Leo is gone, but G&L still makes world-class guitars using his designs.
They call their mid-price line "Tribute". Made in Indonesia, these guitars are built with US-made pickups and hardware and are carefully set up in G&L's California workshop - an impressive nod to quality in this competitive price range.
Here's an example: This Tribute Fallout has a comfortable, solid mahogany body; a P90 pickup in the neck position; a meaty humbucker at the bridge position; and a 3-way selector switch. The humbucker has a push-pull coil tap switch so you can opt for a cleaner tone if you want. All of this for only $479 including a nice padded gig bag!
But wait, there's more... Check out the specs on all our in-stock G&L Tribute guitars and basses here >>>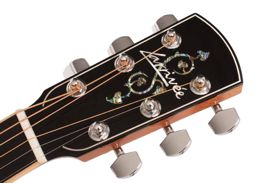 We Are Now a Larrivée Dealer
We are excited to announce we will soon be stocking Larrivée Guitars! Located in Oxnard California, Larrivée builds quality all-solid-wood guitars in a range of models.
Our first batch of Larrivées will include an L-03 (Larrivée's signature 'roundbody'), a 000-03 in all mahogany, a D-03R deadnaught, a 00-40R small-body, an OM-03R with a gloss-finish bearclaw Sitka top and abalone rosette, and the showpiece of the group - an LV-09 (another Larrivée signature 'roundbody') with a cutaway.
If you want to be one of the first in line to see our Larrivée guitars, just call or send us a message here and we'll let you know as they arrive.
More at the Larrivée web site >>>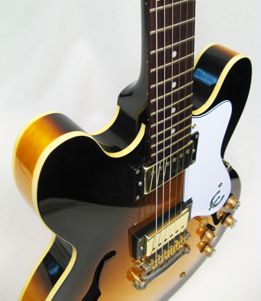 Have a Guitar You Never Play?
We're always interested in your top-condition used guitars and basses. Consign or sell outright for extra cash, or trade towards the guitar of your dreams. Call to speak with Zach or use our Ask Us! page to find out what that instrument in the closet might be worth.
Find out more here >>>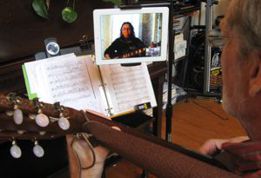 Yes, We Teach Online Lessons
In fact, we teach lots of them! Our teachers are delivering nearly 100 online private lessons each week. Parents thank us for continuing their children's music education despite the pandemic. And adult students are using their free time to work on musical skills.
Want to give online lessons a try? Give us a call or send us a message via our Ask Us! page. Our teachers offer free no-obligation trial lessons, and we'd be happy to walk you through testing your device.